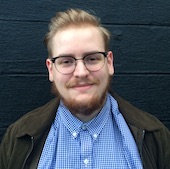 Ian Chandler, Author of the No B.S. Guide to Freelance Writing
I'm excited to announce that I just released a brand-new webinar for writers who want to launch a successful freelance writing career.
This webinar gives you a sneak peek of our course, The No B.S. Course on Freelance Writing.
In this free webinar, I'll show you:
A step-by-step system for getting paid for your writing.
How to quickly get clients via online sources.
My favorite technique for getting high quality clients.
Much more...
The webinar is available for a limited time only. To get started, simply enter your email address below.