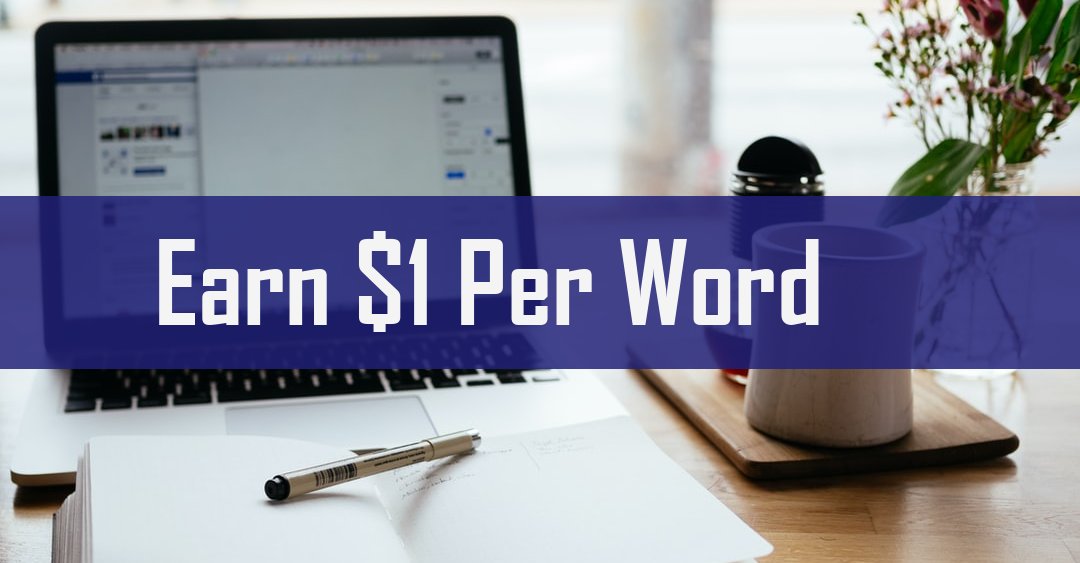 One of the biggest benefits of being a member of Writing Launch is getting access to our database of publishing opportunities.
We have a team member at Writing Launch dedicated to updating the database on a continual basis. She usually adds around 400 calls for pitches each month.
Below are some recent examples of calls for pitches that have been added to the database. These listings are all relatively recent – they're from the past week. Notice that we've included payment rates for almost all of these listings. Many of them pay $1 per word.
Writing Launch is not currently open to new members. If you're interested in joining us, you can sign up for the waiting list here.
–– Jacob Jans
Wired Science covers health, medicine, biotech, environment, climate, robotics, space, and energy. They are looking for stories to run in August and September. They want stories (800 to 1,200 words) that focus on "current science issues or research, with a variety of expert voices and anecdotal sources." They seek "diversity in terms of writers, sources and story topics." According to their pitch guidelines, rates for short "minifeatures" start at $3,000 and rates for other short, online-only content start at $250. Email your pitches to kara_platoni@wired.com. For details, refer to this Twitter thread and their pitch guidelines.
Variable West is a platform for West Coast art. They are accepting pitches for their new column, Love Letters which features "micro essays on artists we can't stop thinking about." "The artist must be living and working (or lived/worked, if the artist is dead) in California, Oregon, or Washington, but doesn't need to have work up in an exhibition." They encourage pitches from West Coast writers. They will pay $50 for 200 to 250 words. To learn more, refer to their founder/editor-in-chief's Twitter thread and this page.
OkayAfrica is a media company that connects a global audience to Africa. Their South Africa staff writer is looking for "a journalist or writer, a photographer, young musician, an activist, a doctor or nurse, anyone really" in Zimbabwe with a story about what's happening from their perspective. They will pay $200 USD per piece (about 800 words). Send pitches to rufaro@okayafrica.com. Details here and here.
Arium is a complete tabletop role-playing game. They are seeking freelance writers to compose stretch goals for them. They are seeking "folks who have a theme/genre they love and know how to plot." "The theme/genre can be fantasy or noir or literary or horror or romance or rebellion or cyberpunk or diaspora or whatever you want really. They can be culture-specific, but only if the author has direct experience living in that culture." Rate is $0.12 per word for 1,000 words. For details, refer to this Twitter thread.
Deadline: November 15th, 2020
Yoga Journal is looking for pitches about the yoga and wellness community. They are specifically looking for "stories about innovative leadership; inclusive approaches to teaching; yoga service organizations; new businesses, spaces, styles, and methods that help make wellness accessible; personal essays on transformation through yoga and new alternative and complementary healing modalities; and more." They pay $125 to $400 for columns, $1 per word for features (1,500 to 4,000 words), and $200 to $250 for reported stories (400 to 800 words). For more information, refer to their Twitter thread and contributor guidelines.
The Real News Network is an independent, nonprofit news network that is focused on providing uncompromising and fact-based journalism. They are "looking for someone to write a piece on politics, race, and the WNBA." They will pay $1 per word for about 1,000 words. Email your pitches to lisa@therealnews.com. To learn more, refer to this Tweet. To contact them, refer to this page.
The Order of the Good Death is "a group of funeral industry professionals, academics, and artists exploring ways to prepare a death phobic culture for their inevitable mortality." The Collective for Radical Death Studies is "an organization formed to decolonize death studies and radicalize death practice." They are both looking for pitches for a series that will address racism and racial disparities in end of life teaching and practice. They want articles of about 800 to 1,000 words. Their rates will start at $250+. Email your pitches to deathsubmissions@gmail.com. To learn more, refer to this Tweet and this page.
Polygon is a gaming website. They cover games, guides, reviews, entertainment, and more. They are accepting pitches for games reporting, op-eds, and criticism. They are also accepting pitches for features and comics. According to payment reports, they pay an average of $0.22 per word. To learn more, refer to their editor-in-chief and co-founder's Twitter thread. To learn how to pitch them, refer to this page.
Scalawag is a website and magazine dedicated to the American South. Their editor wants pitches about politics in the South. Their rates for short reported stories start at $400+ and non-reported stories start at $300. Send your pitches to kwebb@scalawagmagazine.org. For details, refer to their editor's Twitter thread and this page.
EdTech Magazine explores "technology and education issues that IT leaders and educators face when they're evaluating and implementing a solution for K-12 and Higher Ed." They are looking for pitches about technology in higher education. They pay $0.50 to $1.00 per word for articles of 800 to 1,200 words. For details, refer to their associate editor's Tweet. To learn more about them, refer to this page.