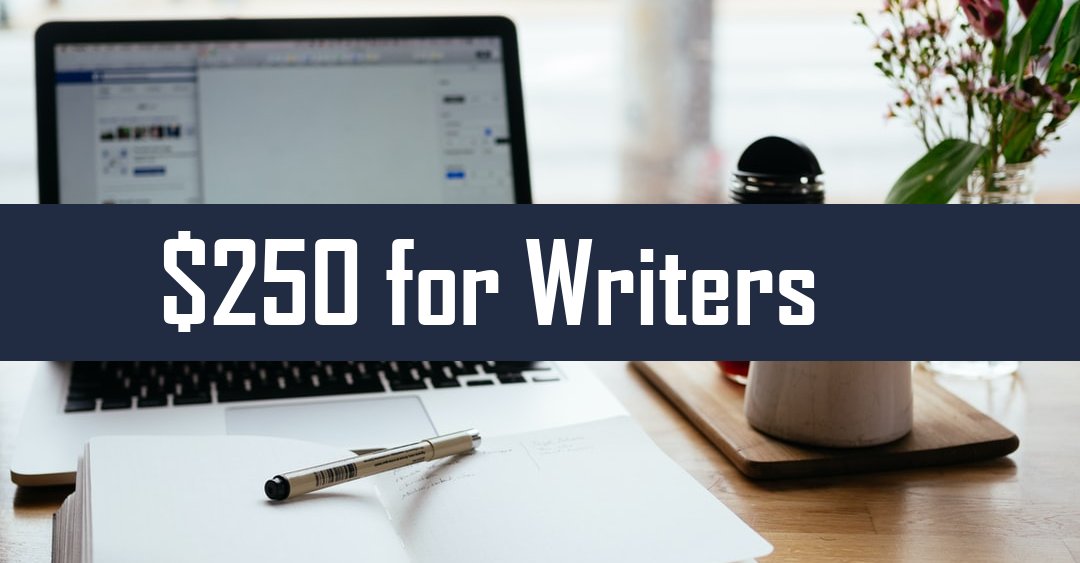 Dear Writers,
One of the best things about Writing Launch is our members only database of over 1850 publishers. It is easily searchable, and organized by category.
Below is a list of ten publishers in the database that pay up to $250 or more per article.
If you want access to the full database, you'll have to join the waiting list here.
If you have any questions, feel free to email us: support@writinglaunch.com
– Jacob Jans
Immerse is a publication (produced in partnership with the MIT Open DocLab) that sparks creative dialogue around emerging forms of non-fiction media (VR, XR, AR, video games, interactive media, and beyond). According to their editor, they pay $250 per piece (standard length 1,200 words). If interested, contact them at editor@immerse.news. Details here and here.
Self covers health and wellness. They are always seeking new writers and are especially excited to work more frequently with BIPOC, LGBTQ+ writers and writers from other marginalized groups. They want stories that will help improve personal or public health. Their main categories of focus are health, fitness, food, beauty, love, and lifestyle. Their rates start at $300 for stories with minimal to no reporting, $400 for reported service stories, and $800 for features. To learn how to pitch them a story, visit this page.
Heated is a food publication from Mark Bittman (a food journalist, author, and television personality) and Medium (an online publishing platform). Their "goal is to showcase the links between food and just about everything else: agriculture, politics, history, and labor; culture and cooking; identity, family, and love." They are actively seeking pitches. According to one payment report, they paid $0.83 per word for a 1200-word feature. To learn more, visit this page.
The News Station is a national alt-weekly that covers the war on drugs, prison and criminal justice reform, CBD, the innovations in health and wellness, culture, politics, and more. They welcome pitches from freelancers. Regarding the rates, their managing editor tweeted: "my interns get $75 for short pieces explaining new science/research, then about $150 for a researched news piece or $200 for features; then we'll usually be $250 for day of, non-breaking news pieces, and as much as $500 though usually around $300 to $400 for features." Learn more here. Read their styleguide and journalistic standards here.
Science for the People is a magazine and website dedicated to "building and promoting social movements and political struggles around progressive and radical perspectives on science and society." They welcome pitches from anyone who can offer their readers "reporting, analysis, or perspective on the struggle to ensure science serves the people, not profit." They pay $100 for short pieces (600 to 1,000 words) which are often published via SftP Online. They pay $200 for slightly longer pieces like reviews, columns, and other articles of 1,200 to 1,500 words, and $250 for feature-length stories of 2,000 words and above. To learn more, refer to their submissions page. 
What To Expect is a pregnancy and parenting brand. They offer preconception, pregnancy, and parenting advice. According to their managing editor, they pay $250 to $400 per piece. To contact them, refer to this page.
Pipette Magazine is an independent print magazine about natural wine. They publish 3 times a year. They are looking for pitches about natural wine from experienced writers. They pay $200 to $350. For details, refer to their editor and publisher's Twitter post. To contact them, refer to this page.
ALL ARTS is a multimedia platform that covers visual art, theater, dance, film, music, literature, and more. They are seeking journalists who cover theater, film, music, visual art, fashion, and/or TV. Their pay varies based on the story type, but their minimum threshold for a non-reported 400-word post is $250. For details, refer to this Twitter post. For their contact information, refer to this page.
Digital Trends is a website that covers all things tech. They offer the latest news, reviews, deals, and sneak peeks. Their gaming section editor is seeking "freelance gaming writers to cover news and report on gaming issues." Their rates start at $50 for news pieces and $250 for reviews/ features. For details, read this Twitter post. To learn more about them, refer to this page.
Columbia Insight is an online publication that "publishes news and feature stories about the Columbia River Basin environmental challenges, the people and places affected, and the successes." According to their Twitter post, their starting rate for freelancers for a 750 to 1,000 word article is $250. They top out at $350. To contact them, refer to this page.